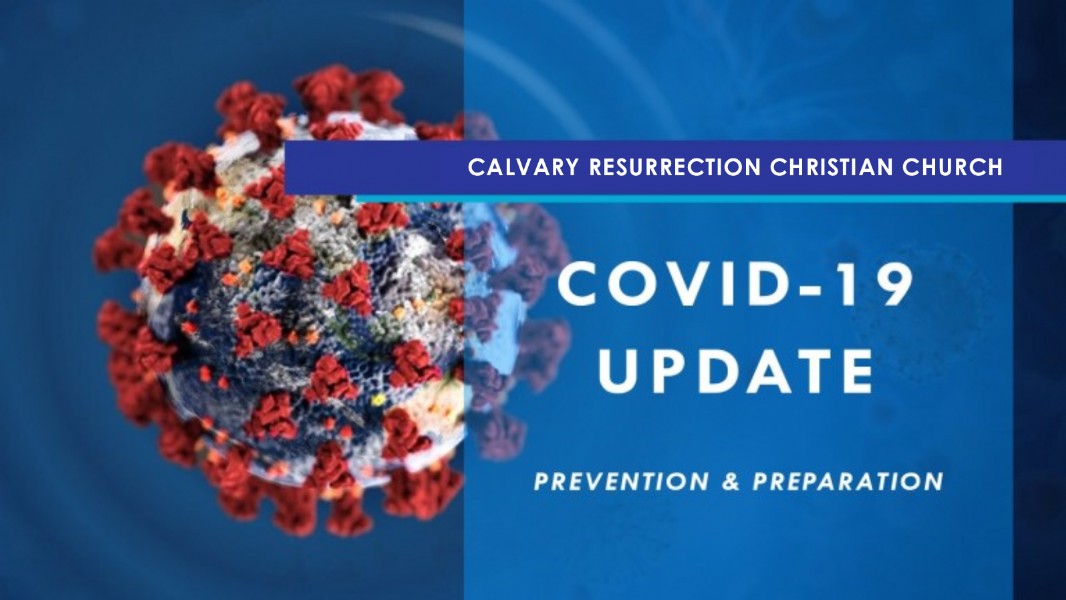 For more information regarding our COVID-19 prevention measures, please select the graphic above.
With respect to the edict set forth by healthcare professionals, we will not assemble for our regular services. Live streaming of services for Calvary and New Life will occur as follows:
Wednesday Study in the Word: 6:30 pm (Intercessory Prayer will begin at 6:15 pm)
Sunday Services: 9:30 am
Please click here or click the "Watch Live Right Now" icon to the right to stream services.